I've done a series of "Change Makers" illustrations over the years. The challenge each year has been to come up with a new twist. This one was a lot of fun and a definite departure from what has been done in the past. 
Credit goes to the art director for the grafitti idea on this one!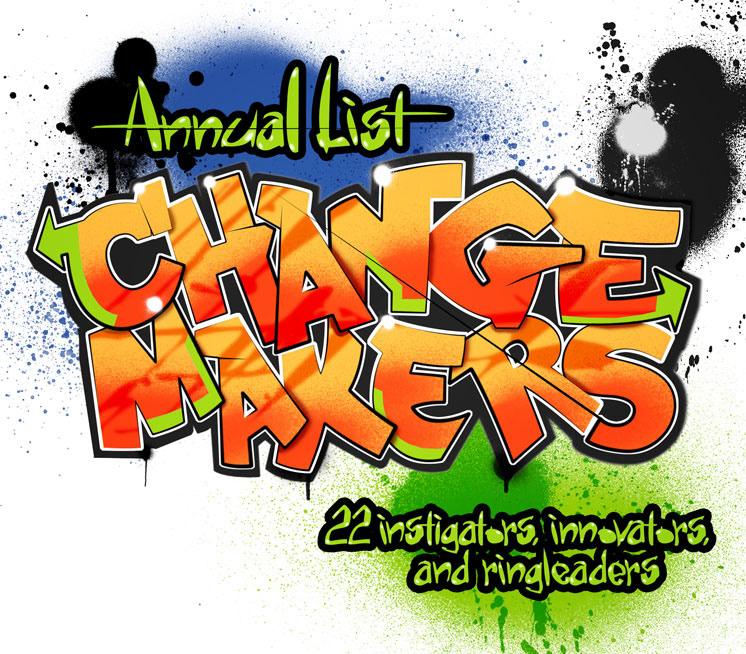 While researching graffiti styles, I realized that a lot of it is virtually illegible. The trick was to
create 
something that screams graffiti while ensuring that it is a quick read.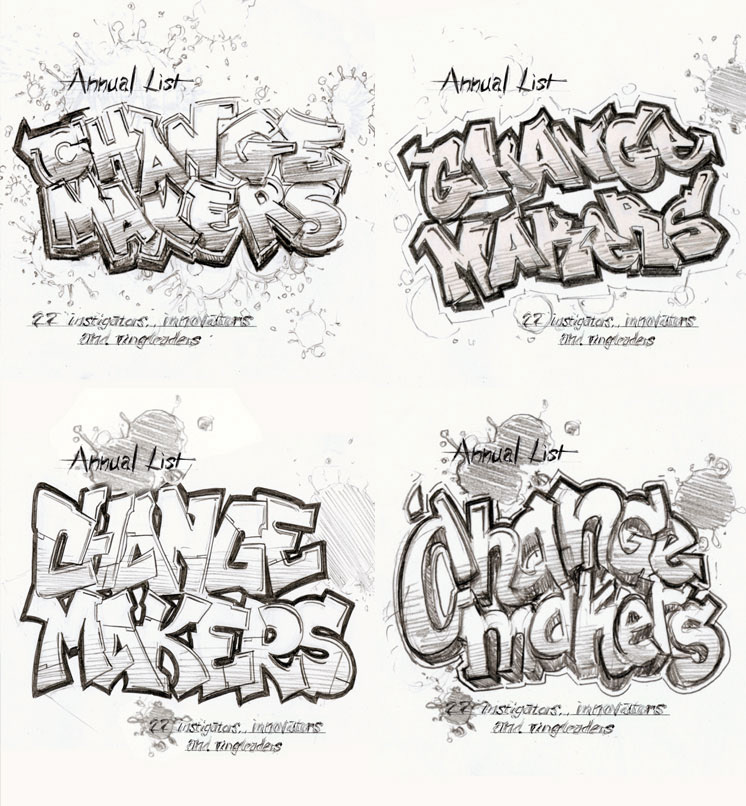 I wanted to make this read as though it was painted on a brick wall.
After sourcing a stock image for the white brick, I painted a displacement map to add definition to
the brick and grout. Working in 3D was ideal for setting up the scene.