Challenge
Starting with the animation, gave me a chance to make sure that what I created for the still image would match the animation. Keeping the project simple, allowed me to meet the deadline and also helped in creating a kid-friendly piece.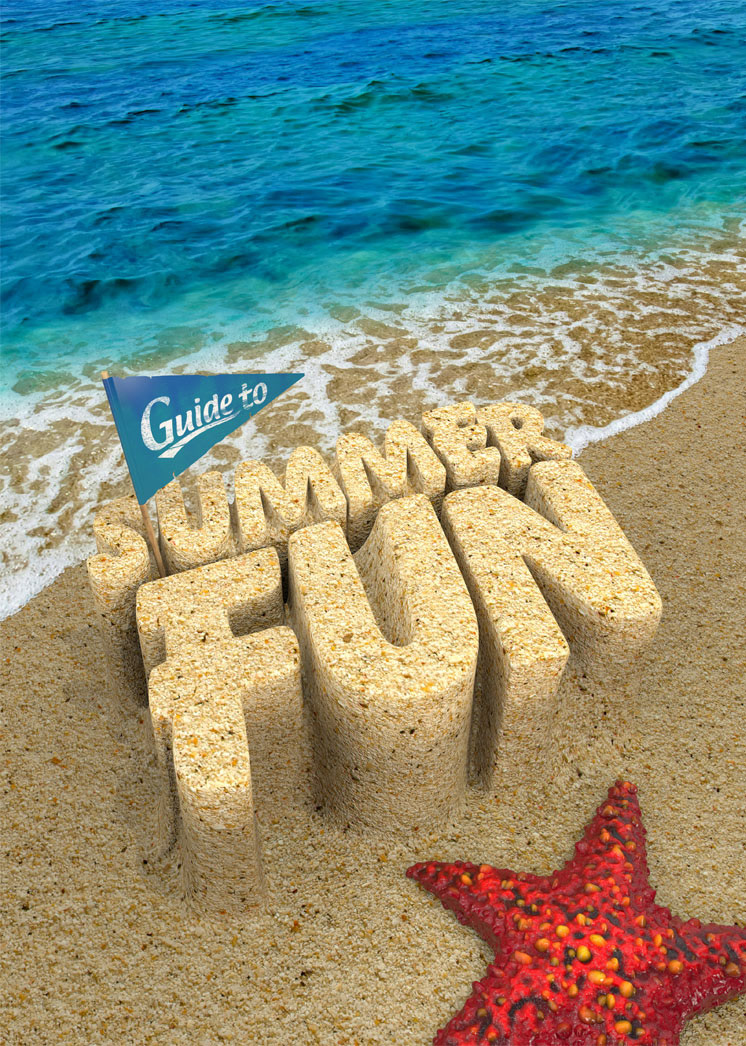 With solid direction from the client I experimented with several compositions. Once a sketch was chosen, I worked up a quick story board for the animatin and the real 'FUN' started.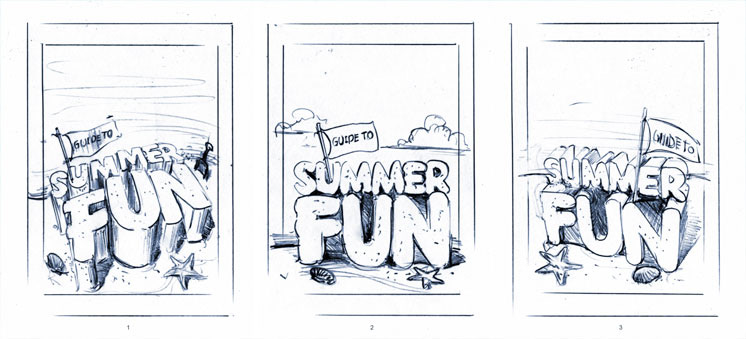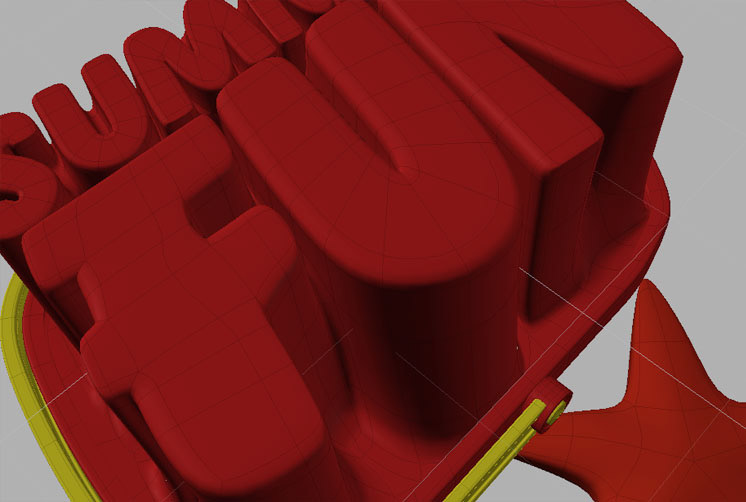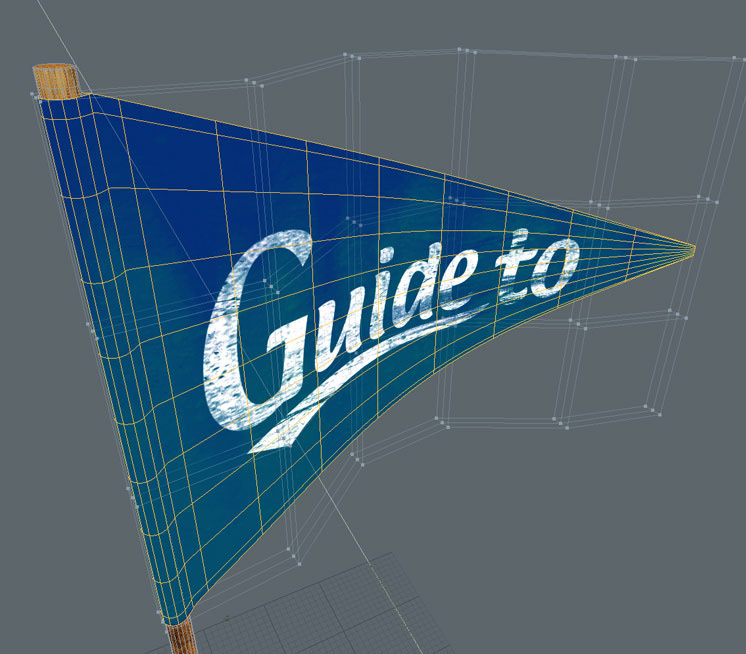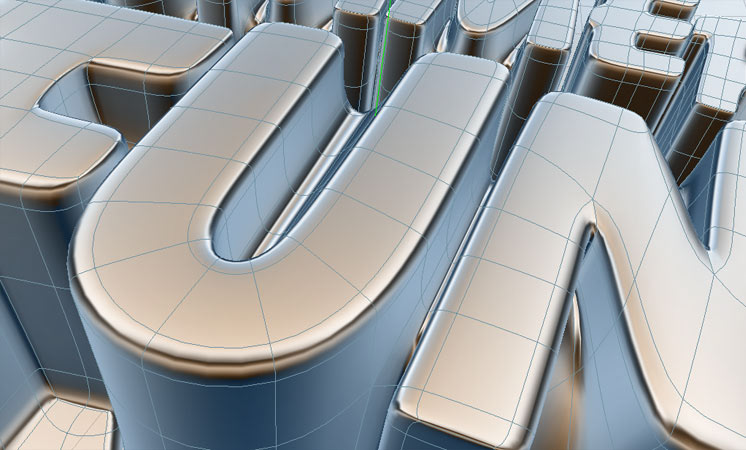 The water was a key element and needed to be pulled off simply without fluid simulation.
I settled on a stock image mapped to a mesh. For the motion, I used a morph to
distort it on the Z and animated it on the X.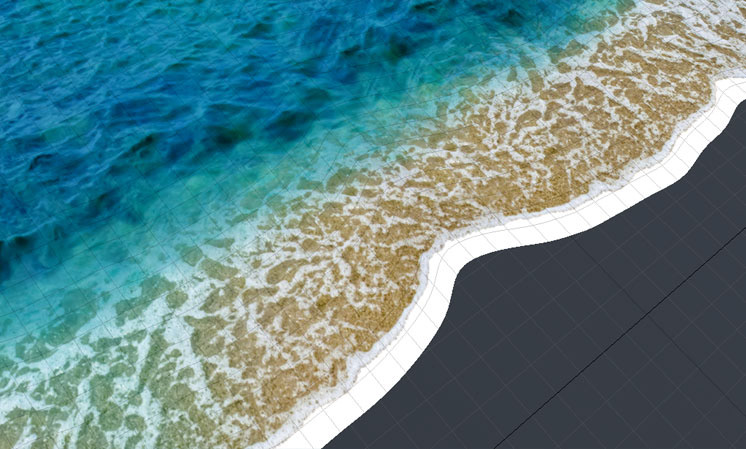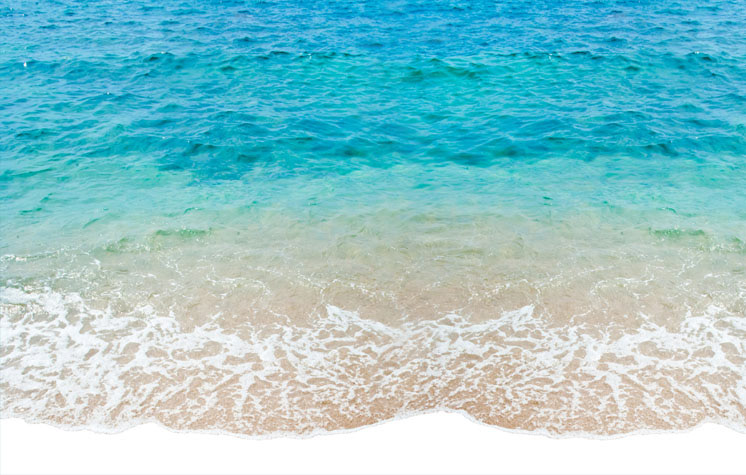 Ocean image - shutterstock.com